Restaurant Equipment & Supplies from Elite Restaurant Equipment
Find Restaurant Equipment and Restaurant Supplies for Industrial, Food Service use.
All Refrigeration Equipment
Choose from thousands of commercial refrigeration equipment products. Reliable refrigerator and freezer brands at wholesale prices.
Refrigeration Equipment
All Commercial Ovens
All purpose ovens that will cook anything from bread to steak. From convection models to conveyer, we've got the oven for your bakery, cafeteria, pizzeria, and any other food service operation.
Commercial Ovens
All Shelving
Organize your workplace with an assortment of shelving including wire shelving, solid shelving, wall mount shelving, and more.
Shelving
Elite Restaurant Equipment Education Center
Your restaurant supply resource for buying guides, industry trends and helpful advice to assist you on the way to success.
All Food Holding & Food Warming Equipment
Our selection of steam tables, buffet tables, food warmers, and holding cabinets is the perfect solution for you.
food holding & warming equipment
All Cooking Equipment
Keep your kitchen equipped with high quality commercial cooking equipment. We carry cooking equipment for food service establishments of all sizes.
Cooking Equipment
All Food Preparation Equipment
This food preparation section has everything you need to transform ingredients into your favorite dishes.
Food Preparation Equipment
All Coffee Equipment
Commercial coffee equipment provides food and beverage businesses and employee break rooms with the ability to produce large quantities of coffee products throughout business hours.
Coffee Equipment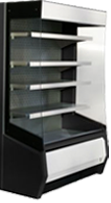 All Food Display & Merchandising Equipment
Increase impulse buys and profits with display and merchandising equipment.
Display & Merchandising